Their picks included two great math apps! Check out these!
One of picks was the app Native Numbers - Complete Number Sense Mastery Curriculum
Read what the company says: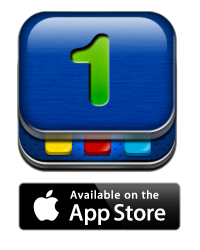 Number Sense
is the foundation of math competency, and has been widely cited as one of the most critical early learning skills for young children.
Unfortunately, most kids only get a shallow and incomplete exposure to number – stopping at awareness and simple counting.
Kids are capable of so much more, if we give them the chance.
Research studies with young children have shown that a solid and deep exposure to basic number concepts can have a huge impact on their ability to learn later math skills. In one such controlled study in the 1990′s, a group of children who were disadvantaged and falling behind their peers were exposed to a focused Number Sense intervention over the course of a year.
Here is what the company says:




Numerosity
Numerosity includes all the things that helped us succeed and even love math:
Positive reinforcement.
Levels that allow the player to build on their previous success.
Recognizing math is a game challenging the player with increasingly difficult puzzles.
Friendly competition.
Realizing "I can do this!" by starting from simple concepts and gradually building up.
We've removed all the negative barriers to math success:
Our software is "patient" and moves at the right speed for each individual player.
We don't teach to a test.
We encourage experimentation and exploration.
If you are interested in reading about all 12 apps TWA chose,
click here!
Happy Teaching!